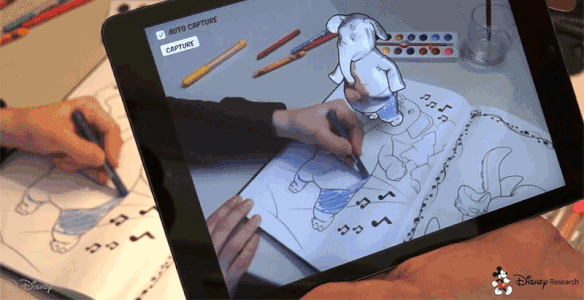 Augmented reality (AR) is a technology which allows you to include in the real time information's (text, video, photo, …) in superimposing at the reality.
So, we come "to increase" the reality by inserting, in our real environment, virtual 3D elements and information in an interactive way.
How does it works?


New opportunities for promotional products:
Retain customers and create bonds, interactions and emotions thanks to this unique experience
Bring a new dimension to the promotional products and distance ourselves from competitors
Create the events around your promotional campaigns which become playfuls, interactives and originals
Democratization of the AR technique opened from now to everybody
Interests for your campaigns:

Give a double utility to your promotional gifts:
Example: a table mat
Utility 1: Classic uses
Utility 2: A recipe book incorporated and viewed thanks to the application
Supply a playful and unique experience
Example: animation of mascot on your promotional product
Available supports :

Technical constraints:
– Tracking image must be printed on a flat surface
– The gift has to have a minimal size equivalent to A5.
– The price depends:
On the support chosen
On the complexity of the animation which will be calculated step by step.
On the subscription for the use of the AUGMENT's application
You are interested?
Ask us all your questions through our following contact form: